Dr. Fred Starr, MD, FAACAP
Dr. Starr is a medical doctor, psychiatrist and computational neuroscientist who has been active in Brain-Computer Interface and Neurofeedback since 1990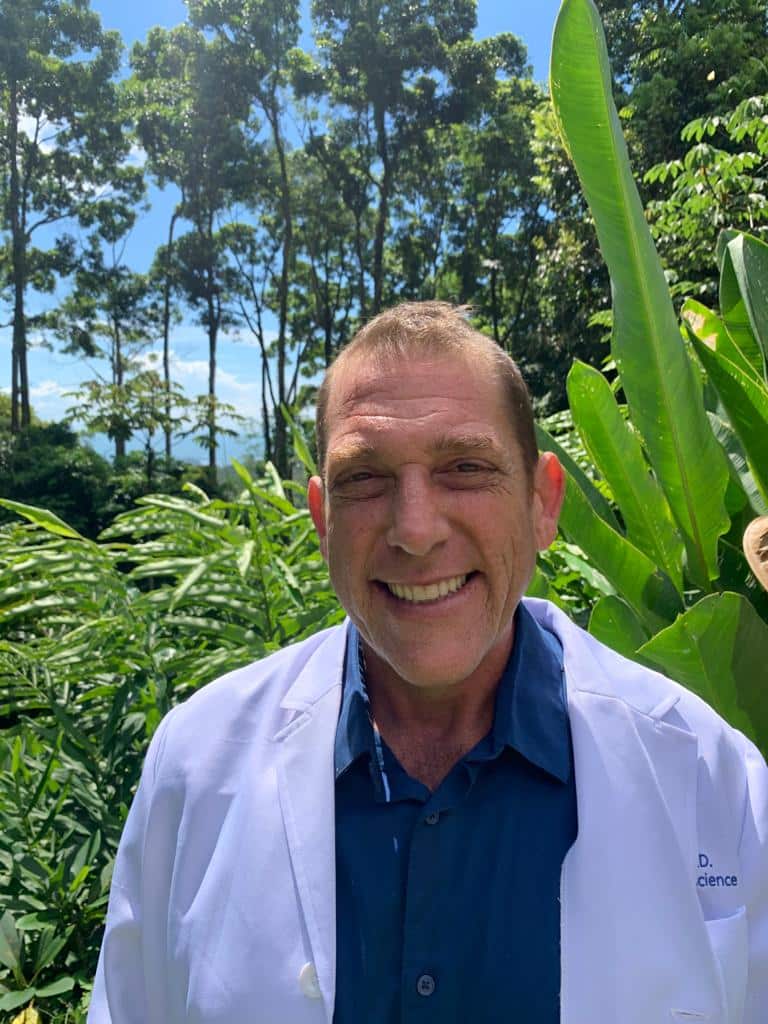 Who Is Dr. Starr?
Pioneer in Neurofeedback and QEEG
Medical Doctor
Child Psychiatrist
USA Patent Holder in EEG
Polymath
Devoted Husband and Father
Ocean Sports Expert and Avid Waterman
Avant-garde Spirit
Is Dr. Starr A Neurofeedback Specialist?
Yes. Dr. Starr is a computational neuroscientist who has been active in Brain-Computer Interface and Neurofeedback since 1990. To learn more about neurofeedback please read the article; What Is Neurofeedback.
How Long Has Dr. Starr Been Working In The Field Of Neurofeedback?
Formally, Dr. Starr has been using neurofeedback in clinical practice since 2003. He has pioneered the use of Remote Neurofeedback since 2006. 
Why Is Dr. Starr Passionate About Neurofeedback?
Dr. Starr is the founder of Myneurva Holdings, DE, and inventor of a new system and method to collect and analyze EEG, awarded U.S. Patent 10,863,912 on December 15, 2020. Dr. Starr is an avant-garde spirit who has dedicated his life to assisting those who suffer from mental illness.
Dr. Starr's eldest daughter, Anna, suffered from epilepsy, which medication could not treat. Anna's illness initially fueled Dr. Starr's search to assist people suffering from brain illnesses that were not treatable with modern technology. Dr. Starr's passion for brain imaging and neurofeedback was born during his attempt to help his daughter. 
On January 8, 2008, Anna had a fatal seizure in her sleep that took her life. Dr. Starr's life as he knew it was over from that point forward. Up to that point, he was the founder of a successful psychiatry practice, one of the first to deliver large-scale remote neurofeedback and alternative solutions to mental health challenges. 
Starting his career as a medical scientist, Freddy embarked on a "Night-Sea Journey of the Soul" after the untimely death of his first daughter, Anna. His journey from northern Maine to the Big Island of Hawaii, to the Dominican Republic, and eventually to near the equator in Costa Rica shaped Dr. Starr's appreciation of the global pandemic of mental illness.  
Dr. Starr's education and life events have led to a new paradigm in treating mental illness, a U.S. Patent, and is distinguished as one of the Fifty Pioneers in Neurofeedback by a group of his peers for originating and innovating the field of remote neurofeedback. 
Where did Dr. Starr Go To School?
July 2002 – June 2004: Vanderbilt University Department of Child and Adolescent Psychiatry Chief Fellow. Specific work in diagnosis and treatment of anxiety disorders, play therapy, early childhood trauma.
American Academy of Neurology and Psychiatry Board Step I, Completed

American Association of Child and Adolescent Psychiatrists Board, Eligible
July 1999 – June 2002: Boston University Medical Center Department of Adult Psychiatry Internship 
General Pediatrics Adult Psychiatry Residency
Relevant work includes the National Center for Post-Traumatic Stress Disorder Research Supervisor Bessel Van Der Kolk. M.D. 
July 1994 – June 1999: University of Medicine and Dentistry of New Jersey M.D.
June 1992 – May 1993: Columbia University School of Graduate Studies
1989-1992: Syracuse University B.S., Microbiology Awarded, Honors Research Program 
What Are Dr. Starr's Qualifications?
Dr. Starr has his Bachelors of Science in Biology. Also, he completed Medical School, and an Adult Psychiatry residency, and a Child Psychiatry fellowship. Dr. Starr was mentored in Neurofeedback by Drs Joel Lubar, Robert Thatcher, Tomas Collura, Richard Soutar, Margret Ayers, and Mr. John Demos. He earned his Biofeedback Certification in 2008. Please read this article to learn about the differences between Biofeedback and Neurofeedback.
What Are Dr. Starr's Certifications?
2007-2017: Board Certified Quantitative EEG/ Neurofeedback (BCIA/NFB) 

2002 Fellowship of American Academy of Child and Adolescent Psychiatry

2001: Critical Incident Stress Management: CISM Cert

2001: Seeking Safety Group Therapy Certification 

1999: EMDR Level I & II 

1992: Certified Substance Abuse Counselor, NY State. 

1990: Present: CPR, Basic and Advanced Life Support
What are Dr. Starr's Neurofeedback Publications?
Starr, Frederick S. Fifty Pioneers in Fifty Years of Neurofeedback, edited by Jim Evans, Ph.D., 09/2019, Elsevier Publishing Group.
Starr, Frederick S. EEG Biofeedback Case Studies Using Live Z-Score Training and a Normative Database

Starr, Frederick S. Remote Neurofeedback: A paradigm for mental health delivery in the 21st century. Encyclopedia of Neurofeedback, Rutledge House. 

Starr, Frederick S. (10/2013) Brain activity changes in a child with Autism after administration of transdermal Reserpine, Journal of Autism and Developmental Disorders. 

Starr. Fred. Cutting and Self Harm, Publisher: Chelsea House Pub (May 30, 2008) ISBN: 9780791090039 Starr, Frederick S. (04/2006). Self-Mutilation and Related Disorders. Langhorne, PA: Chelsea House Publishing. 

Starr & Hughes. (2000). Emergency Evaluation of the Aggressive Child and Adolescent Patient. Hospital Psychiatrist. 

Starr, F. & Vela, R.M. (2002). Adult Attention Deficit Disorder, Journal of the American Association of Child and Adolescent Psychiatry. 

Starr, F. & Terndrup. (1994) A piglet model of status epilepticus, Ann of Em Medicine, Mar;23(3):470-9. 
Does Dr. Starr have A Family?
Yes, Dr. Starr lives with his wife and three young daughters in Costa Rica. They are avid ocean sports enthusiasts. Along with his daughters, Dr. Starr speaks Spanish and studies Mandarin, international cuisine, and ancient history.
Reach Your Peak Potential With Myneurva
Neurofeedback helps you to reach your peak potential. You will see first hand how your brain responds with every session.