Dr. West, Ph.D.,QEEG-D,BCN
Dr. West is BCIA Board Certified in Neurofeedback and IQCB Board Certified in Quantitative Electroencephalography (QEEG) at the Diplomate level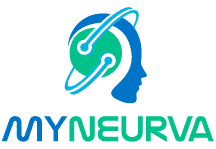 Who Is Dr. West?
Clinical Neuroscientist
Brain Mapping Specialist
Mentor To Neurofeedback Clinicians
Training Protocol Specialist
Is Dr. West A Neurofeedback Specialist?
Yes, Dr. Rogene West, Ph.D., QEEG-D, BCN, is a clinical neuroscientist specializing in the interpretation of brain function using traditional raw waveform analysis, normative databases, and quantitative algorithms.
Dr. West is BCIA Board Certified in Neurofeedback and IQCB Board Certified in Quantitative Electroencephalography (QEEG) at the Diplomate level. She serves as a mentor to clinicians who also wish to become board certified in neurofeedback or QEEG.
Dr. West's professional affiliations include the International Society for Neuroregulation & Research (ISNR), ASET – The Neurodiagnostic Society, the Association for Applied Psychophysiology and Biofeedback (AAPB), and the EEG & Clinical Neuroscience Society (ECNS).
Dr. West is currently advising on the ANNA project and works with Myneurva's team to improve the field of QEEG and Neurofeedback in general.
How Long Has Dr. West Been Working in The Field of Neurofeedback?
Dr. West received her PhD in Neuroscience in 1996 and has been working in the field of QEEG and Neurofeedback since 2013. She was previously a founding partner at Brain Health Northwest, LLC., a clinical psychology/neuroscience firm in Seattle Washington that specialized in the use of quantitative electroencephalography (QEEG)-based functional brain assessments and neurotherapies such as neurofeedback for the treatment of brain/mental health issues, in addition to standard psychological assessment and treatment approaches.
What Are Dr. West's Qualifications?
Dr. West received her Doctorate in Neuroscience from the University of Minnesota, where the neurophysiological portion of her training was through the medical school and the computational portion was through the Institute of Technology (Minnesota Supercomputer Institute). A portion of her laboratory rounds included in-vivo electrophysiological recordings from the pre-motor cortex of primates and in vitro electrophysiological recordings from rodent hippocampal slices.
Dr West's dissertation and subsequent postdoctoral work at the California Institute of Technology and the University of Antwerp, Belgium concerned the use of machine learning and mathematical algorithms to predict the electrochemical signaling behavior of neurons.
Dr. West's training in EEG/QEEG includes a six-month neurology residency focused on EEG through the Neurological Association of South Africa in collaboration with the University of Cape Town. She has been a participant in the bi-monthly QEEG grand rounds with world expert, Jay Gunkelman, since 2015. She co-facilitated a five-month study program on the collection and interpretation of ERPs with world expert, Professor Dr. Juri Kropotov.
Dr. West's early training in EEG was through Bellevue College's Neurodiagnostic Technology program and the Neurodiagnostic Society (ASET); she was introduced to neurofeedback through didactics offered by Stress Therapy Solutions, New Mind Academy, the Behavioral Medicine Research and Training Foundation.
Reach Your Peak Potential With Myneurva
Neurofeedback helps you to reach your peak potential. You will see first hand how your brain responds with every session.